Training Chair -SJ3081M/SJ3082M/SJ3083M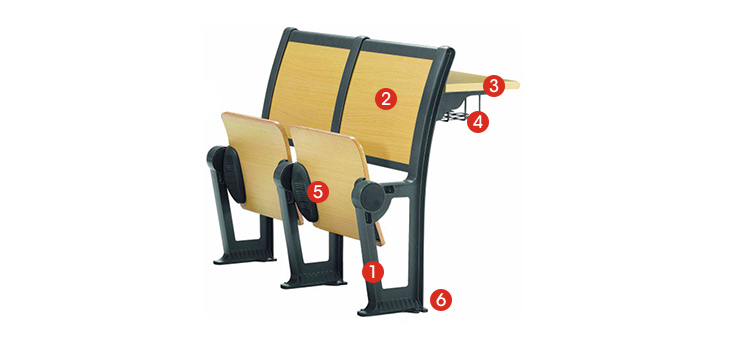 Standard configuration description :
① Leg:High quality rolled stell.
② Back:Made of cold-rolled plate punched,surface undergoes electrostatic powder coating.
③ Writing table: Fireproof board on the surface of density board.
④ Book net:High quality cold drawn steel.
⑤ Recovery:Buffer restoring mechanism,silent and slow spring-back.
⑥ Screw: Expansion nut + screw.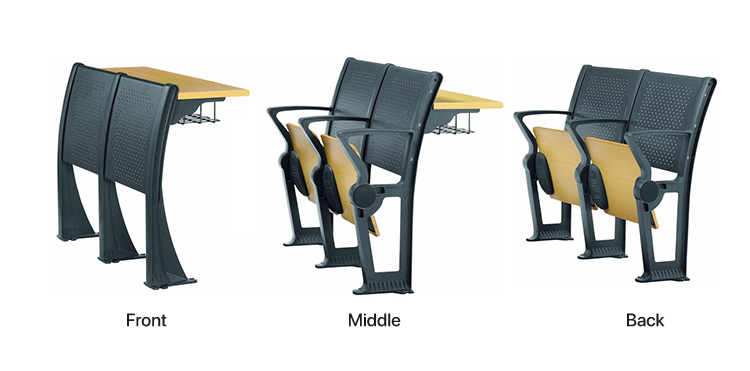 Size reference: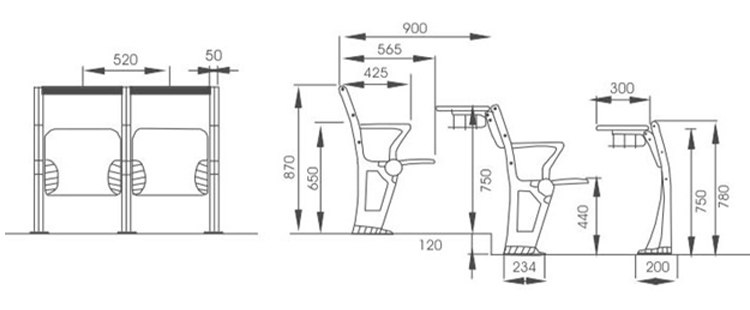 Back height: 870MM; Seat length: 565MM;
Seat height: 440MM; Foot length: 234MM;
Front row height: 780MM; Writing board height: 750MM;
The writing board width: 300MM; The foot length of the front row station: 200MM.