Aluminium Alloy Airport Chair | Waiting Chair SJ9086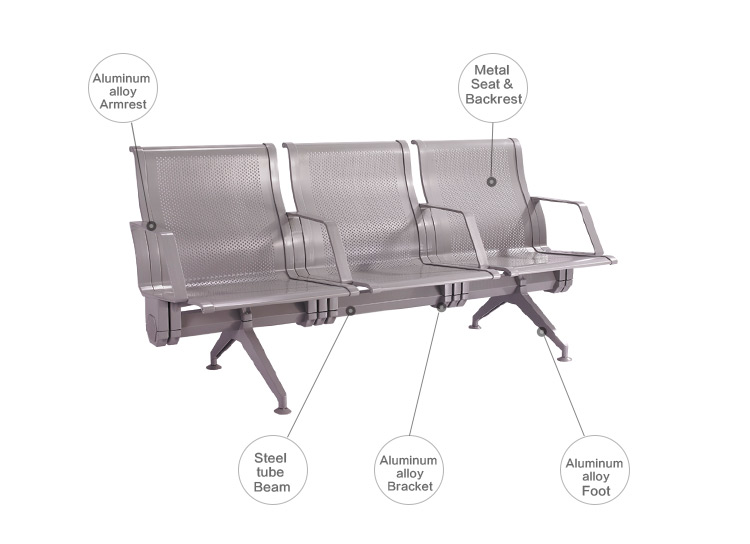 Armrest / Leg / Side casting : Die casting aluminium alloy with polish treatment and sprayed with static powder.
Seat / Back : Using high-quality imported cold-rolled steel plate, electrostatic spraying after rust removal.
Beam : High intensity hexagonal metal tube, with superior load-bearing capacity and stability.
3 Seater Size : 1850mm*680mm*850mm