Public waiting chairs are a landscape of public space construction. According to the design of the public area, Oshujian Furniture provides a complete set of public waiting chair infrastructure to better improve the service, creating a friendly and enjoyable waiting space and making people enjoy a more comfortable waiting environment.

The public waiting chair is made of high-density PU polyurethane with steel frame inside, which combines elegance and ergonomics. The feeling of overall sitting is comfortable and tension, providing comfort for short or long-term sitting.
Through the use of product colors and materials for the design of the waiting area, the combination of high-grade gray and red that enhances the vision makes the whole space full of rhythm, creating a warm and comfortable environment for travelers from all over the world.
In addition, for the special people with limited mobility, a beautiful and exquisite barrier-free love seat logo is created to give more care.
Vibrant blue which blends with the bright sunlight, and is full of positive energy. Feeling unrestrained and relaxed, making the waiting is no longer bored but a kind of enjoyment.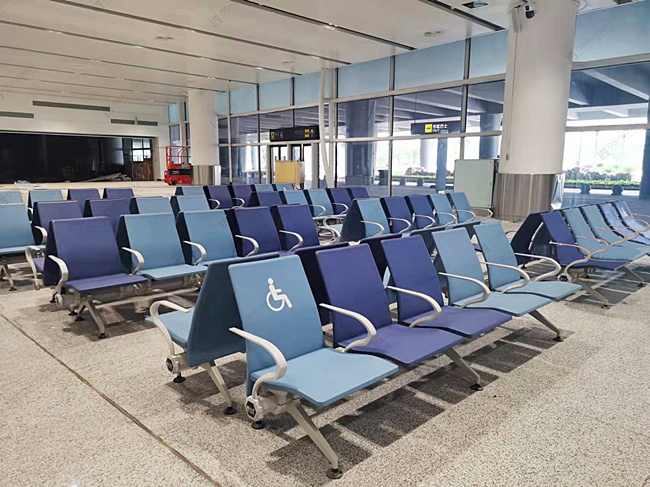 22 years of ingenuity and precipitation, Oshujian has left a footprint of beautiful public space in hundreds of cities, blooming a unique brand charm. In the future, Oshujian will continue to keep up with the development of the times, adhere to the development concept of innovation, green, safety and environmental protection , continue to consolidate product strength, and strive to provide one-stop public space supporting solutions for more infrastructure projects.